I create beautiful websites, extensions, and applications.
Compliment Dash
A Complimentary Chrome Extension
Compliment Dash is a Chrome extension that manages the user's to do list, greets them by name, and offers a unique compliment every time they open a new window or tab. With ten color themes and the option to set a custom background image, this extension adds personality and a touch of humor to day-to-day browsing.
Skills used: HTML5, CSS, Vanilla JavaScript
View in Chrome Store
Liturgical.li
A Digital Lectionary Dashboard
Liturgical.li is a digital lectionary for pastors and those who follow the liturgy. It calculates the current liturgical week, season, and year, and displays the weekly reading according to the Revised Common Lectionary in the user's preferred translation.
Skills used: HTML5, CSS, Vanilla JavaScript, Test-Driven Development, jQuery
Try the Demo Version
Year In Books
Data Visualization Tool for Readers
Year In Books takes data from your GoodReads and uses it to create graphs and charts on what kind of books you read, when, and how often. Currently, only a mock-up of my own year in books is public.
Skills used: HTML5, CSS, Vanilla JavaScript, D3
View the Mock-up
About Me
My journey as a front-end developer started in 2017, when I decided to take on new challenges in my career. After several years in digital publishing and social media, I grew frustrated with the limitations I encountered when designing websites and interactive experiences for my readers.
Knowing I was ready to take on more responsibilities and challenges, and eager to bridge the gap between what I believed the digital space needed and what I could create, I spent the next eight months learning to code. As I grew proficient in not just web development, but also front-end, my passion for programming eclipsed the reasons I had first learned to code, and I decided to become a front-end developer.
I am passionate about programming because it empowers me to create solutions to problems. My unique background gives me the ability to identify problems and needs that programmers with more traditional backgrounds don't see.
Resume
Skills & Overview
Technologies Proficient In:
JavaScript
CSS/SCSS
HTML5
Wordpress
Technologies Familiar With:
Vue
jQuery
Bootstrap
Git
SVG
Tools Experienced With:
Adobe Photoshop
Adobe Illustrator
Adobe InDesign
Adobe Lightroom
VS Code
Bash Command Line
OS X
Web & Social Media Skills:
Google Drive
MailChimp
Google Analytics
Twitter Analytics
Facebook Ads & Business Manager
Buffer
Editorial Skills:
Structural and copy editing
AP style
Content strategy
Research
Proofreading
Other skills:
Speaking
Teaching
Organization
Project Management
Experience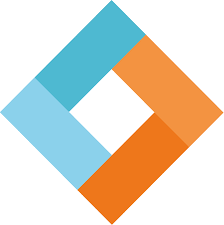 Front-end Developer
Webbeat
January 2019 - Present
Full-time front-end developer at a web and mobile development company in the Hague.
Founder & Blogger
Sara Laughed
Feb 2012 - Present
Manage and write for a DIY & lifestyle blog with a reach of over 1.6 million views in 2017. Regularly publish new content for a reach of about 70,000 readers monthly. Posts have reached up to 600,000 hits and 200,000 shares.
Manage social media accounts with a total following of 35,000.
Member of the InfluenceHer Collective, Real Clever, Activate, Fohr Card, and Social Fabric.
Posts have been syndicated with Her Campus through the InfluenceHer Collective.
Collaborate with brands including Amazon, Tazo, Bed Bath & Beyond, Bigelow, and others to promote their online presence.
Spring Design Fellow
The Tempest
Dec 2017 - May 2018
Create design elements such as headers, icons, and illustrations for editorial purposes on The Tempest. Design products for the upcoming shop.
Design & Community Intern
Maya Elious / BRNDWCH
Jun - Nov 2017
Managed growing the community of Maya Elious students on a private Slack channel. Asked daily engagement questions to foster community, responded to customer service requests in the channel, and conducted the monthly expert interview.
Founder & Blogger
College Compass
Aug 2016 - Aug 2017
Created a college resource website featuring help articles, student columns, and downloadable workbooks. Increased monthly readership by 1000% from 2,500 to 25,000 readers from February to June 2017. Conduct interviews with inspirational women including Nobel Peace Prize winner Malala Yousafzai.
Education
B.A. Religion, Magna Cum Laude
Wellesley College
2012-2016
Visiting Student
Mansfield College, Oxford University
2014-2015
Coding Certificates:
Front-End Development (Treehouse, Jun 2016)
Web Development (Treehouse, Mar 2016)
Beginning JavaScript (Treehouse, Jan 2016)
Learn HTML (Treehouse, Dec 2016)
Contact
Thanks so much for your interest in my work! If you're interested in connecting with me, the best place to do that is Twitter at @SaraLaughed, or LinkedIn for networking.