Ally Kirk Lee
Personal brand and website design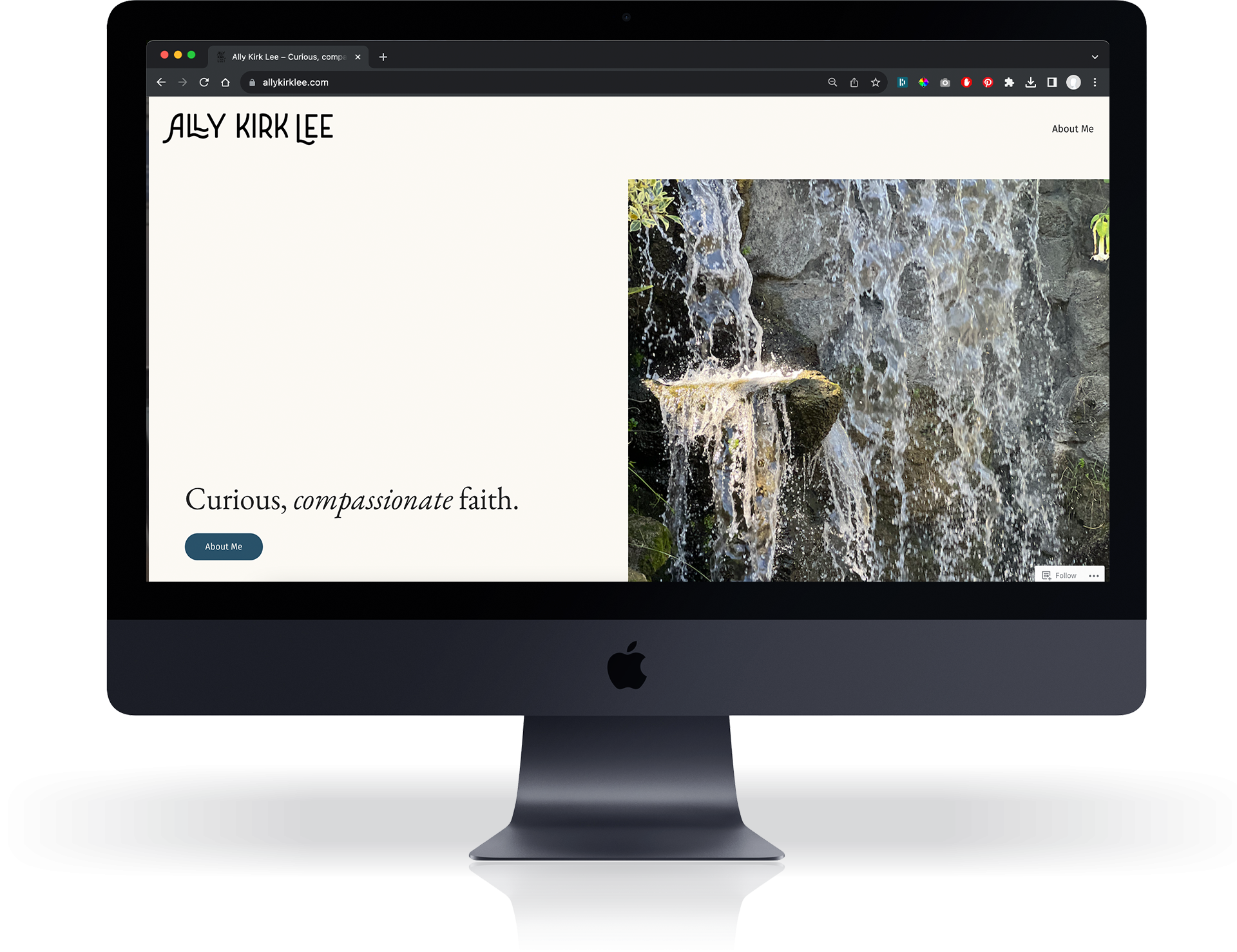 Brief
Ally contacted me to design her personal branding and build a custom WordPress installation as she started her job search. I had worked with Ally before on Interwoven, so I already had a sense for her personal presence, as well as a possible direction for her brand.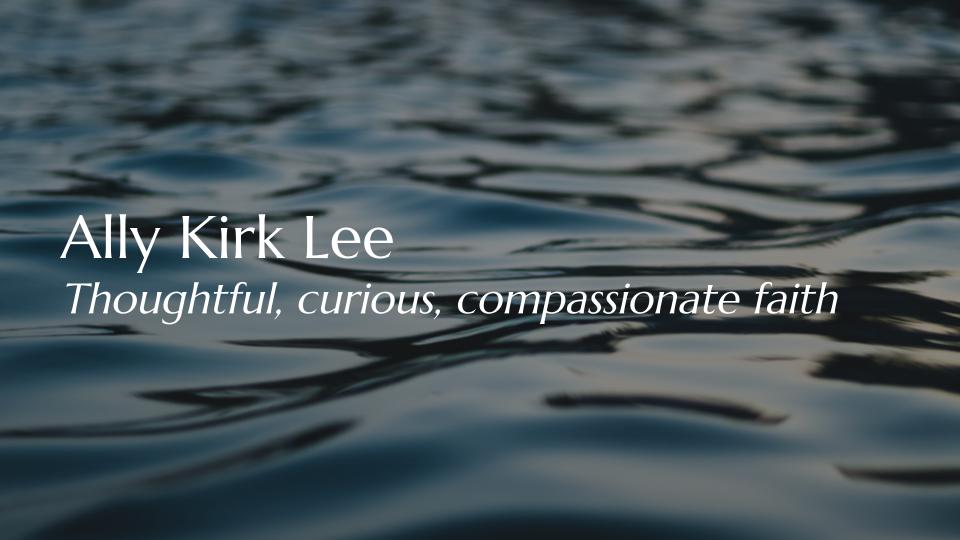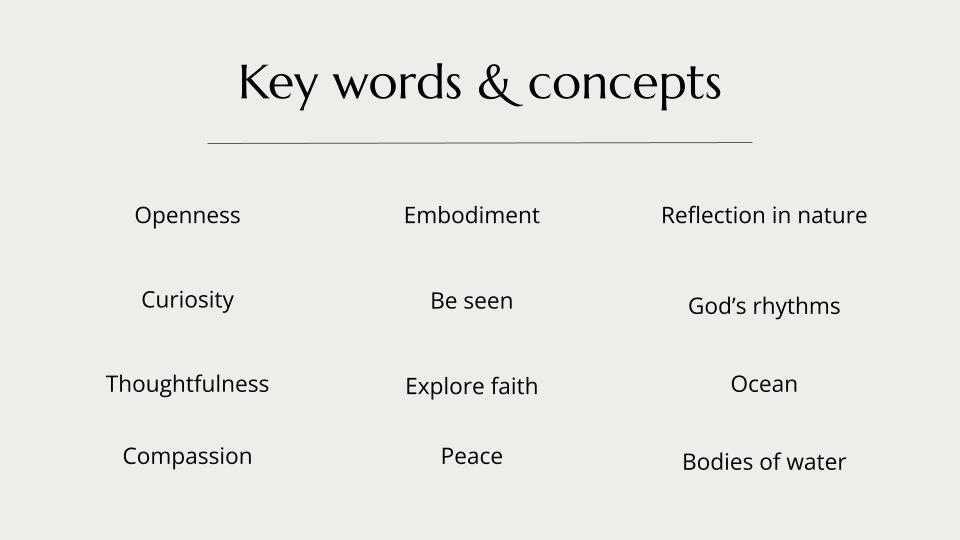 Discerning brand direction
Over the course of several weeks, I met with Ally to get a better understanding of the identity she was trying to put forward as a minister. It quickly became clear that themes of compassionate listening, creative ministry, and a connection to nature came to the forefront. I drafted a presentation sharing the keywords I noticed when she talked about her ministry to make sure my understanding aligned with hers.
Once I knew we were on the same page, I gathered a few websites of comparable ministry professionals to see which elements she was and wasn't drawn to.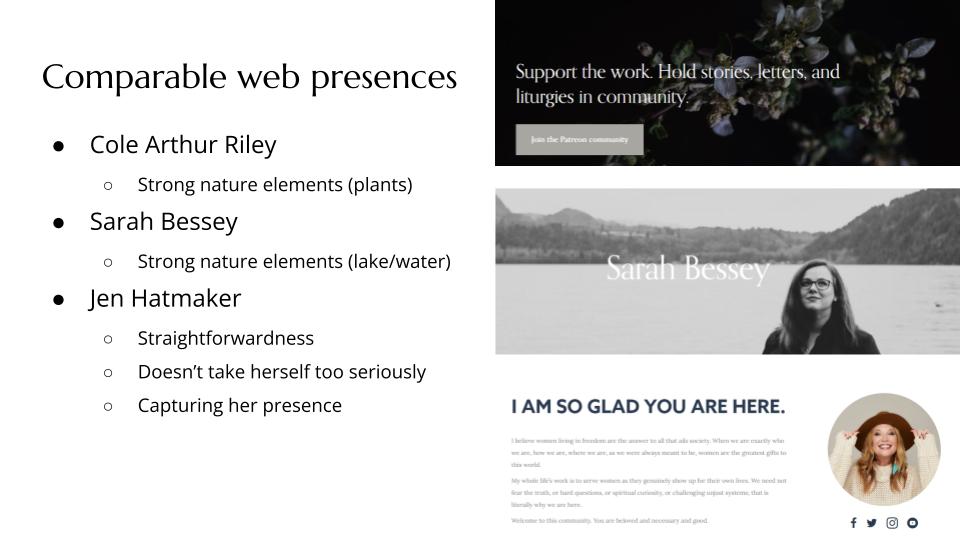 Brand typography
Based on her reaction to these, I started to gather font options for her personal logo. Since the logo was for her as a professional, I knew I wanted to stray away from using a logomark, and instead rely on typography that communicated the heart of Ally's presence.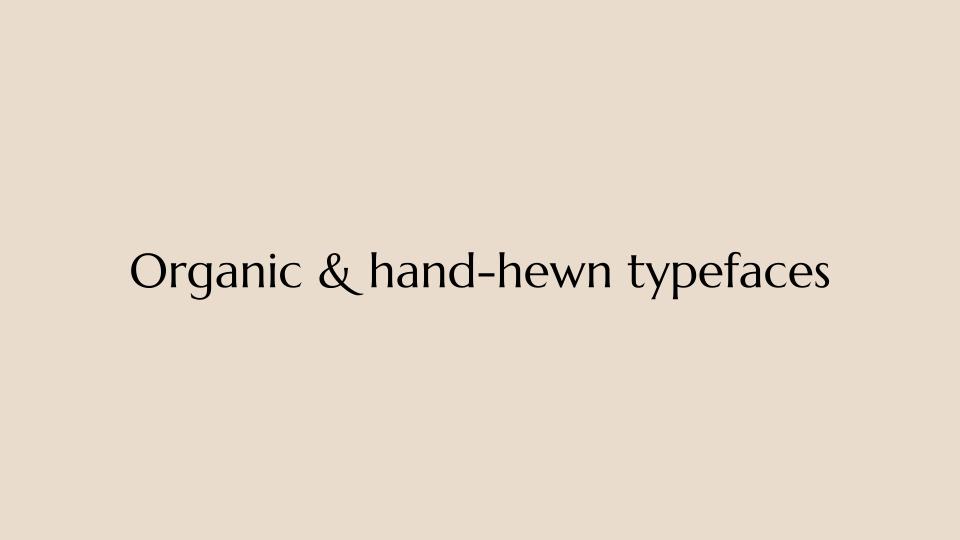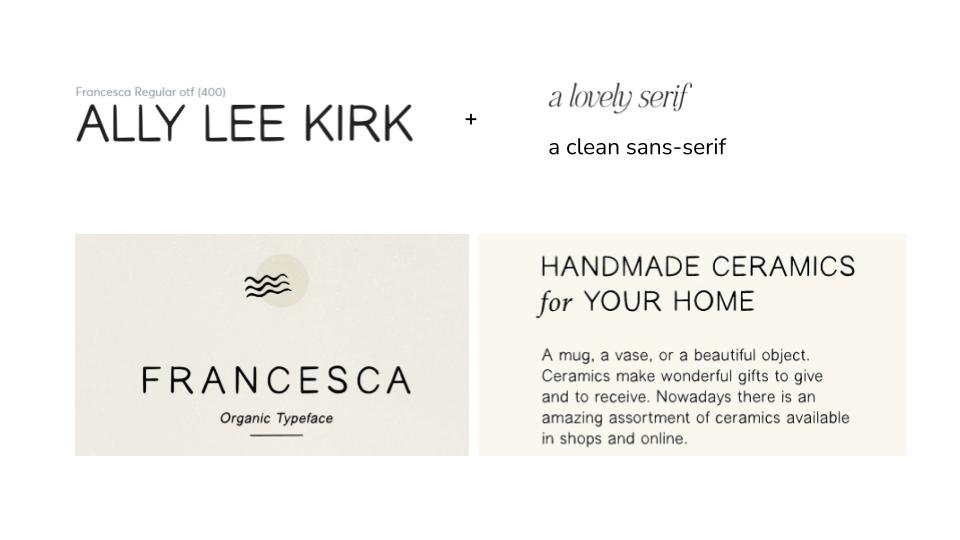 Ally was most drawn to fonts that felt handmade and allowed for unique expression. I found a beautiful font that had a quirky, hand-written feeling, but also included ligatures that mirrored patterns in nature. We ultimately decided to use this font as a foundation and customize the ligatures for her unique logo.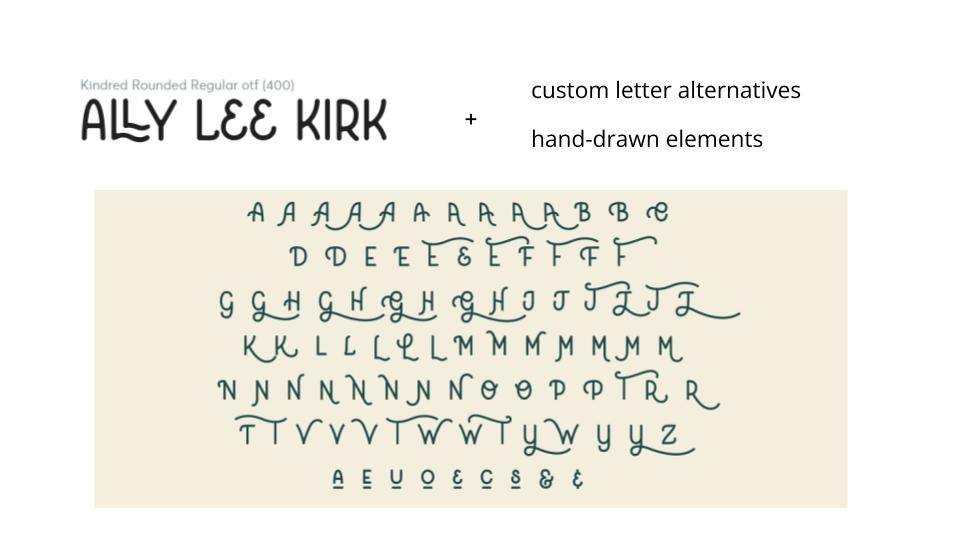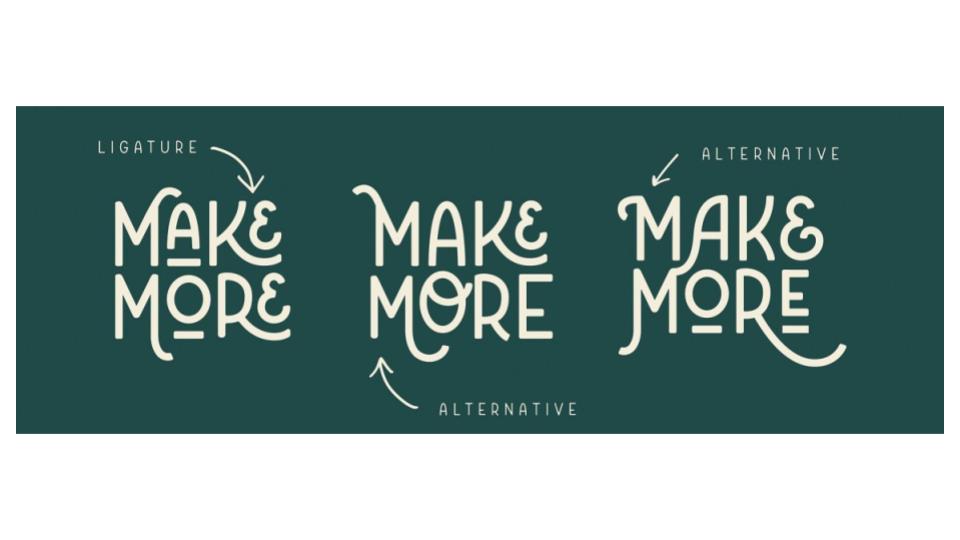 I customized the font for Ally's logo, giving it a personal-handmade feeling, and opting for waves in the L ligatures that echoed the visual themes of water and nature found in other parts of the website.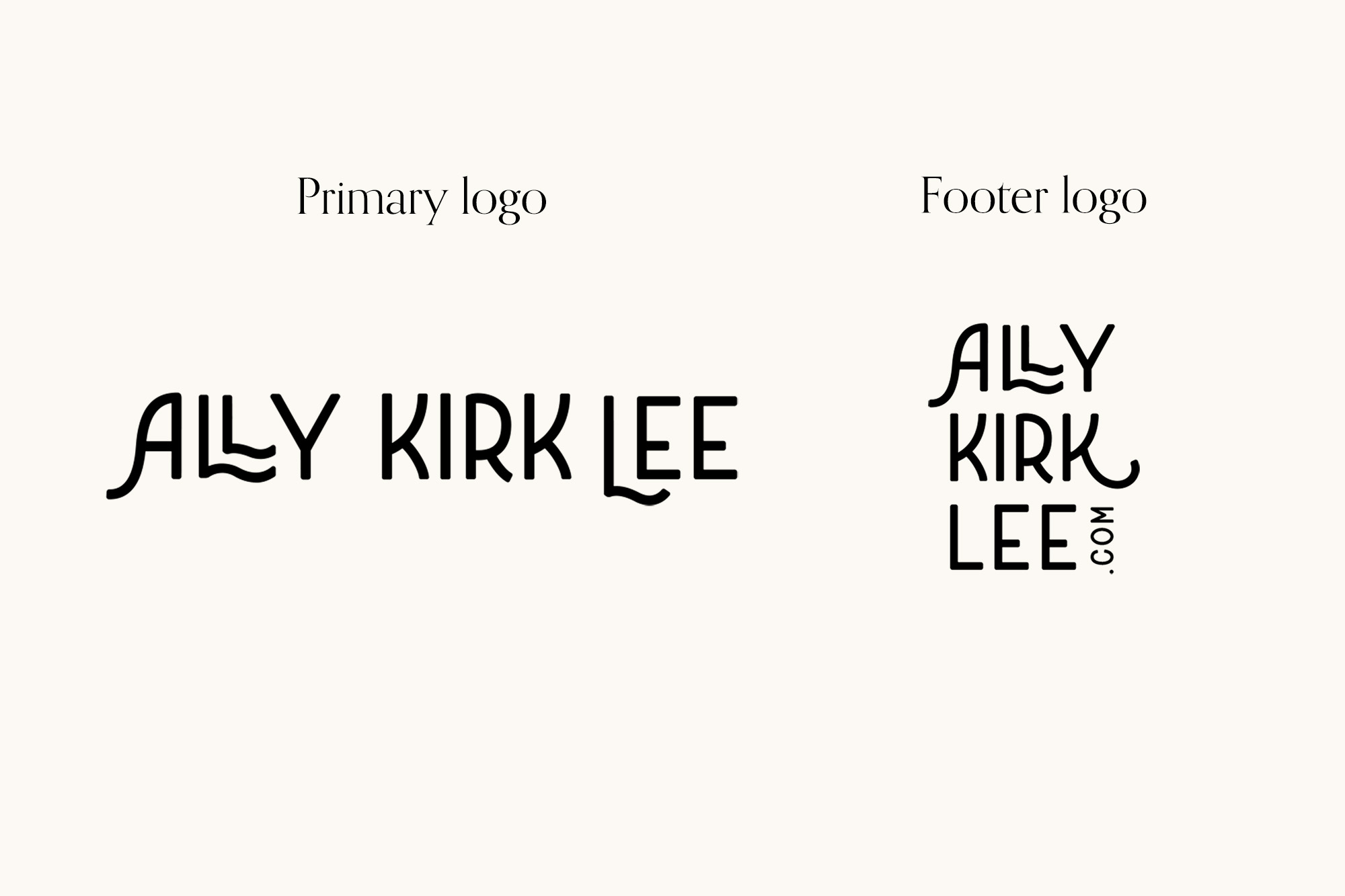 Color palette
Next, I shared some visual inspiration for her website, as well as photography that reflected her love for nature and the role that played in her ministry.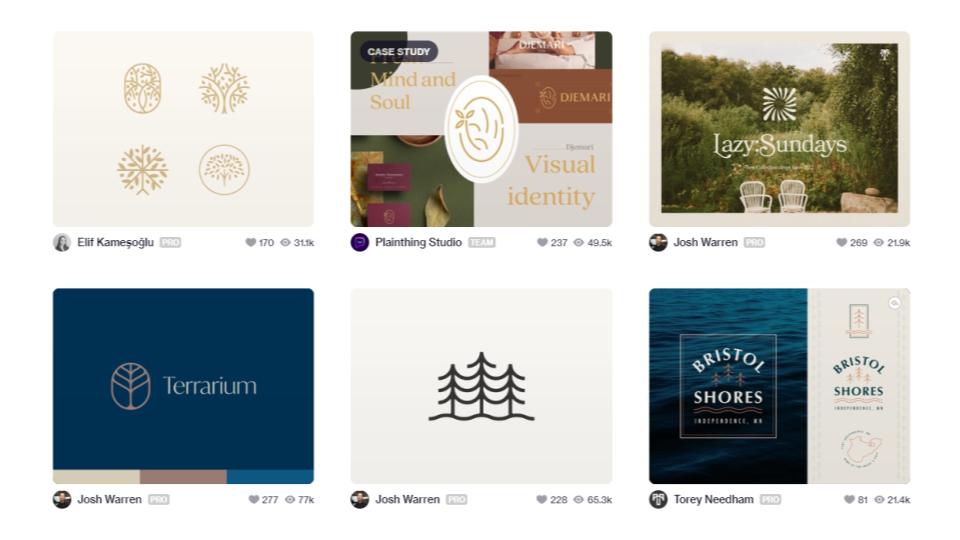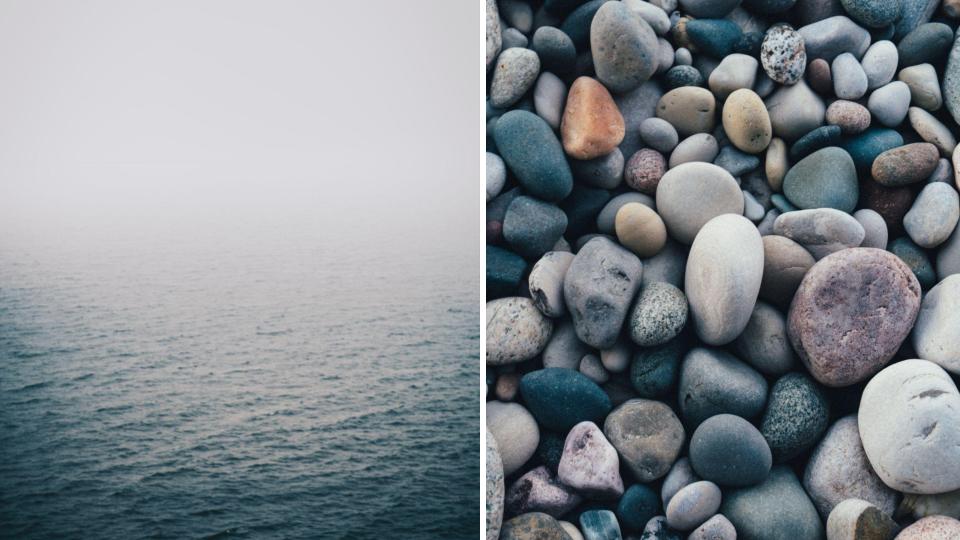 On the basis of Ally's feedback, we settled on a color palette inspired by the nature of her surrounding area.

Brand board
I brought together this color palette, the two typographic logos, and the typography for the website in a brand board for Ally.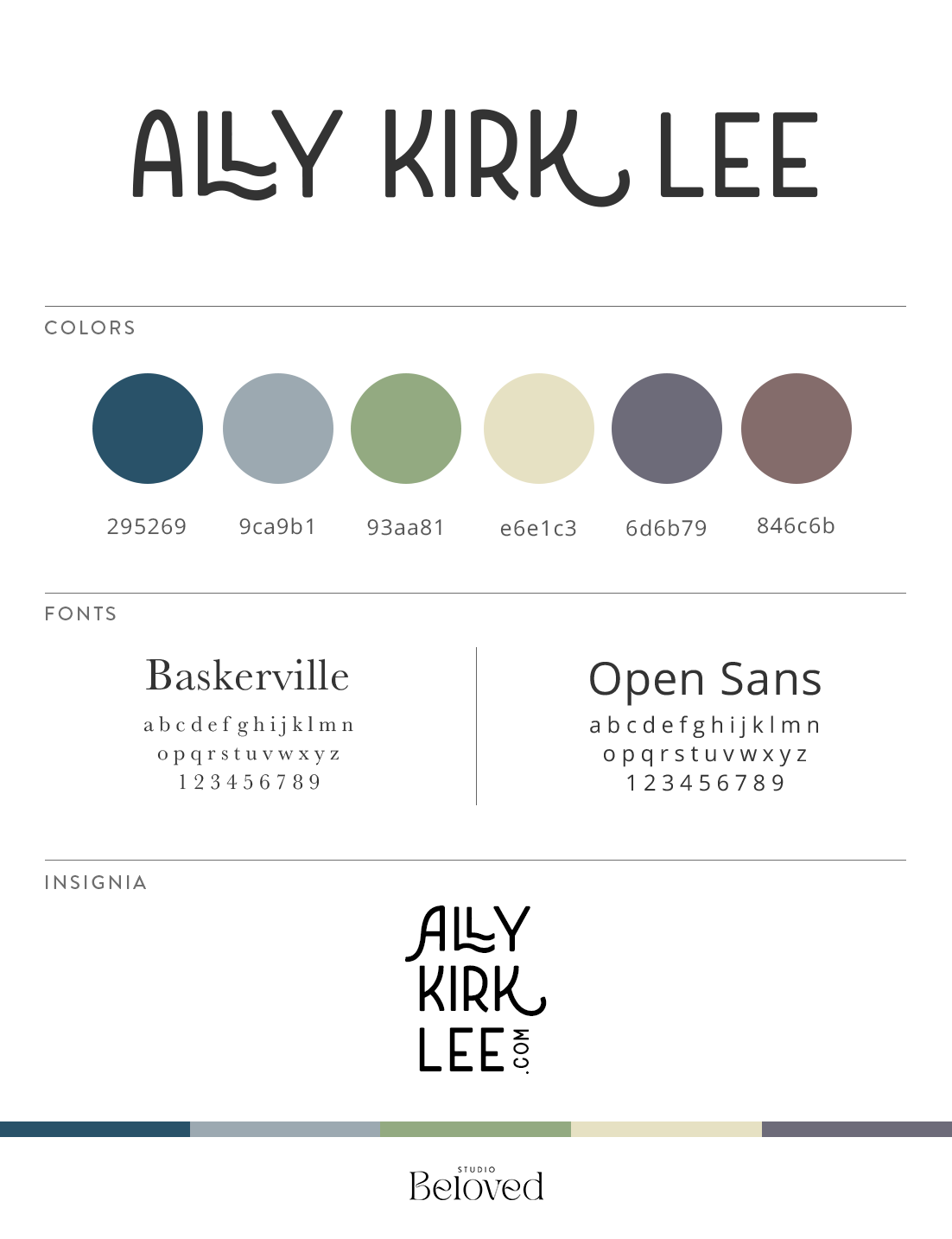 Website
I next incorporated these colors and logos into Ally's custom WordPress installation, creating a minimalist design that allowed her logo and nature photos to stand at the forefront. Ally decided that, rather than using stock photos for nature photography, she wanted to use photos she herself had taken on walks around her home. This gave the website a more authentic feeling that felt true to Ally and her personal brand.